10 Most Bizarre Deaths in the Porn Industry (View Pics)
Ah, pornography. No longer is it exclusively the pastime of sweaty men with comb-overs or hidden away in windowless back-alley sex shops. Nowadays, porn is an everyman, catering to almost any predilection or desire. It's only a mouse-click away and it's big business. At its best it is a world of physical idealism and escapist fantasy dedicated to the fulfillment of hedonistic pleasure. It's even a progressive industry where female performers are often more highly paid than their male counterparts. But not everything is rosy in this world of sexual illusion. Exploitation, drug abuse and AIDS are as much a part of porn as silicone and stunt cocks. And for some porn stars, their career in the skin flick spotlight is cut painfully short. Murder, suicide, overdoses and other, more odd deaths are surprisingly common. Below is a selection; some bizarre, some gruesome.
Fresh-faced Emily Sander led a polarized life. On one hand she was a college girl, making ends meet with secretarial work. On the other hand she was an internet porn model named Zoey Zane. It was a double life she successfully kept hidden from her family and all but the closest of her friends, but one that would be revealed to the world upon her death. After several days missing, Sander's body was discovered 50 miles east of El Dorado, Kansas. The "spunky little teen with a super sexy side" had met 24-year-old Israel Mireles in a nearby bar on 23rd November 2007. Police found a blood bath in Mireles' motel room. A close friend revealed Sander's love for her pornographic moonlighting to The AP: "She enjoyed it. She [was] a young teenage girl and she wanted to be in the movies and enjoyed movies. She needed the extra money." Mireles was charged with capital murder, rape and aggravated criminal sodomy and received life imprisonment without parole.
On April 12th, 2009, Marilyn Chambers was found dead in her California home by her 17-year-old daughter. While her cause of death was initially puzzling, the coroner's autopsy later revealed that Chambers died of a cerebral hemorrhage and 'an aneurysm related to heart disease'. Chambers first came into the public's consciousness after starring in the massively successful Behind the Green Door. Shot for a mere $60,000, the film went on to make a cool $25 million worldwide. As well as some then groundbreaking material, such as interracial and lesbian scenes, the film featured a seven-minute-long psychedelic money shot. Porn star Jenna Jameson commented: "She was a pioneer, and an amazingly secure woman. I admired her for being at the forefront of an industry that was so taboo when she

started."
Shannon Michelle Wilsey – best known as Savannah – drove home from a party in the early hours of July 11th, 1994. Friend, Jason Swing, was in the car with her and both were drunk. Not far from her home, Wilsey lost control of her Corvette, swerved off the road and smashed through a fence, hitting a tree. Her face was cut and she had broken her nose. When Swing and Wilsey arrived at her home, the porn star asked her friend to take her Rottweiler and inspect the damage she had caused. After he left, she shot herself in the head. A police investigation found many causes for her suicide. Depression, drug abuse, IRS debts and failed relationships all added up. Her facial injuries were the final straw. Despite only being in the porn business for four years, the 23-year-old was not well-liked. Difficult to work with, she would also boast of her sexual liaisons with rock stars like Billy Idol and Axl Rose. The ever gracious Screw Magazine ran the headline "DING DONG THE BITCH IS DEAD" after her death.
December 11th, 2009. When police officers were called to attend a public disturbance between Andrew Grande and Crystal Amber Cronnon at Panama City Beach in Florida, the 23-year-old gay porn star rashly decided to hide his bag of marijuana by swallowing it. Officers spotted his foolhardy attempt at deception and told him to spit it out but the bag wasn't in an accommodating mood and Grande soon began choking on it during the struggle that followed. When the star of Cocks in Paradise briefly broke free of the officers to try and remove the obstruction they helpfully tasered him. He snatched the taser prongs out of his body, fell to the ground and put his fingers down his throat in a failed attempt to induce vomiting. The bumbling officers attempted the Heimlich maneuver without success and soon Grande was on his way to the pearly gates. By sheer coincidence, a camera crew was on a ride along with the deputies and the entire sad, 3-minute affair was caught on film.
WARNING - DISTURBING VIDEO
Star of 50 pornographic films, Krysti Lynn (born Shawna Krysti Yager) entered the adult film industry in 1993. She exited it in December two years later at 100mph. Driving John 'Buttman' Stagliano's Acura Legend along Las Virgenes Road, Lynn was doing twice the speed limit and was possibly drunk. She was also unable to negotiate the turns. The car flew off the road and tumbled 150 feet down into a ravine, rolling several times. Neither seat belts nor air bags could save Lynn or her passenger Stella Martinez. The women were missing for two days until a county works crew spotted skid marks on the road and investigated. They saw the car's wreckage among foliage in a dry creek bed. Jeff Marton, a friend who worked at Stagliano's Evil Angel Productions, said: "She just liked to drive too fast, at least in this case." Lynn appeared in such masterpieces as Anal Hounds and Bitches, Buttslammers 9 and Love Me Love My Butt.
In March 2004, 23-year-old Taylor Summers's lifeless body was discovered in a ravine near Schuykill River in Whitemarsh, Philadelphia. It was almost a month after the adult film actress had been first reported missing. She was draped in black fabric, bound with duct tape and leather straps, and a ball gag was in her mouth. Summers had suffered multiple stab wounds to her neck, chest and hands which indicated an attempt at shielding herself from her attacker. Taylor Summers, real name Natel King, was a freelance Canadian porn star who specialized in fetishism. She had traveled to photographer Anthony Frederick's basement studio for a nude photo shoot but things turned rough when Frederick said he wasn't going to pay up and Natel ended up stabbed to death. Friends had warned her of the dangers of her lifestyle, but Natel was making a reported $300-$2,000 a day and she chose to continue moving within murky circles. Anthony Frederick was found guilty of killing her and was sentenced to 24-51 years in prison.
Details of Camilla de Castro's death are shrouded in mystery with various sources remaining inconclusive. A regular face on the Brazilian television show Superpop and star of such visual delights as Big Ass She-Male Road Trip, de Castro was "something of a national celebrity, transcending pornography, gender, sex and race," and as such enjoyed a substantial following. Only a few days before her death in 2005, she posted an upbeat message on her website about entering negotiations to front a new reality TV show. She had also recently become engaged. Things seemed to be looking good for the petite transsexual. So why then did de Castro leap naked from her 8th story apartment? Apparently, it was an out-of-control drug rampage that spelled the end for the star of My Girlfriend's Cock 2 – although her death was officially classed as suicide.
The final chapter of Felicia Tang's life was a gruesome one. Brian Lee Randone, a former America's Sexiest Bachelor 2000 contestant and pastor, who lists the Bible as his favorite book, is alleged to have tortured and murdered Lee in the apartment they shared in Monrovia, California. On September 11th, 2009, Randone called 911, saying Lee was not breathing and needed medical aid. Paramedics who arrived on the scene were not able to revive her. She suffered what has been described as a slow and painful death with innumerable injuries. Besides small parts in Rush Hour 2 and The Fast and the Furious, Lee had made numerous soft-core porn films and appeared on Playboy TV.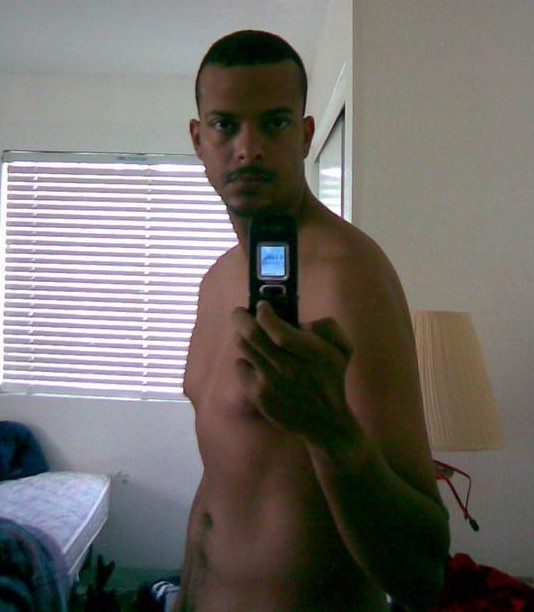 On June 5, 2010, African American pornographic actor Stephen Clancy Hill was involved in a bizarre day-long standoff with a SWAT team. Earlier in the week, Hill (whose stage name was Steve Driver) had been sacked from his job at Ultima DVD. He then grabbed a 'Samurai-style machete' and went on a rampage that left police pursuing him for one count of murder and five counts of attempted murder. You could say he didn't take this news particularly well. Hill went on the run, but police caught up with him after just four days. Surrounded by a SWAT team, the Five Guy Cream Pie 29 actor climbed a nearby hill where he was shot twice with non-lethal rounds. Eventually, as police edged ever closer to him, Hill opted to escape their grasp by jumping off a cliff. Alas, for the 10 Man Cum Slam 23 star, he didn't survive the fall. This wasn't the first time that Hill had been in trouble with the law. While a University of Maryland student in 1998 he was arrested and charged for threatening a teaching assistant with a gun in an attempt to be awarded an A for an exam that he hadn't even taken. Like Andrew Grande's death, Hill's was also captured on camera.
Once described as a looking like a 'photo finish in a Zeppelin race', the inimitable Lolo Ferrari was something of a tragic character. The French 'dancer', 'actress' and 'singer' was proud of her title of "the woman with the largest breasts in the world." But just as Atlas was destined to endure the weight of the heavens upon his shoulders, so Lolo bore the heavy burden of having massive tits. Their weight caused many medical problems, interfered with her breathing and forced her to take a variety of prescription drugs on a daily basis. She refused to travel by air in case the altitude caused them to explode, and while performing she 'lived in constant fear that some madman would jump up on the stage and try to puncture them.'
Some sources claim Lolo underwent as many as 30 enlargements to get bosoms that weighed 6.2 lbs each and held a total of 6 liters of saline. She wanted bigger, too, but surgeons told her that her skin simply wouldn't stretch any further. In early March 2000, 37-year-old Ferrari was found dead at her home in the French Riviera. Initially, a drug overdose was blamed for her untimely exit, until an autopsy revealed that she had actually died from 'mechanically induced suffocation'. Her husband, Eric Vigne (a convicted drug trafficker), was suspected of causing her death and spent some time in prison but was later released when a French court ruled that there was not enough evidence to put him on trial.