Tuesday's multi-state Mega Millions lottery drawing saw the following winning numbers unveiled: 9-19-34-44-51 and 24 for the Mega number!!!!!!
Alas, nobody won across 40+ states.
The jackpot has now been raised to a record $476 million for the next drawing, to be held Friday. The previous record for largest jackpot was $390M in 2007.
The odds of winning are roughly 1 in 176 million, but somehow we're guessing that isn't about to stop an absurd number of people from giving it a shot.
Apple stock is paying dividends now. Just FYI.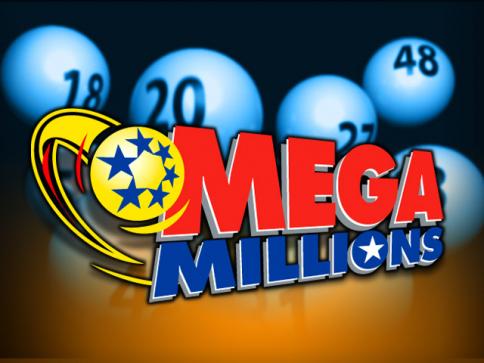 Mega Millions
mania is here. The Mega Millions jackpot just keeps growing and growing: It's been weeks since anyone has been able to nab all five winning Mega Millions lottery numbers plus the all-important Mega Ball number.
That means the Mega Millions jackpot keeps rolling over. The Mega Millions jackpot now stands at a record $476 million -- nearly half a billion dollars -- for Friday night's drawing.
So buckle up, and prepare for three more days of Mega Millions mania.
The nationwide lottery has a wide reach, played across 42 states -- including California, plus Washington, D.C. and the U. S. Virgin Islands.
The $476 million jackpot easily smashes the earlier Mega Millions jackpot record, which occured in 2007 when the bucket of money hit $390 million. And it's likely that the jackpot for Friday's drawing will soar even higher as everyone runs to their local convenience store to plunk down their dollars.
The winning numbers for Tuesday night's drawing were 9-19-34-44-51 plus Mega Ball 24.There were still plenty of winners. Dozens of people walked away with prize money for having five of the six winning numbers.
If you win Mega Millions on Friday, you have two options.
The first is the gimme-all-my-money-now option. Mega Millions pays a one-time lump sum. The cash option for the Friday drawing as it stands at this moment is $341 million. The second option is to have your Mega Millions jackpot paid out over 26 years. For every $1 million in the jackpot, you will receive approximately $38,500 per year before taxes, according to the Mega Millions website.
Just so you know, your chances of hitting all six numbers in the Mega Millions lottery is 1 in 175,711,536.
Via: Latimes
Via:
thehollywoodgossip